Welcome to Port Jefferson!
Make sure to visit our magnificent Harborfront Park and Port Jefferson Village Center, a focal point for many educational and social activities, including historic exhibits, and outdoor movies and concerts. Nearby, the Maritime Explorium is a wonderful place of discovery and learning for the entire family. Visitors can also recapture history in the Bayles Boat Shop where you can learn about the building and restoration of wooden boats.
Port Jefferson is home to live theatre year round and enjoy the Mather Museum complex seasonally. The Village hosts many exciting and annual events, including our renowned 4th of July Parade. The Boater's Maritime Festival, Harvest Fest, Farmer's Market and our internationally recognized Charles Dickens Festival.
The Port Jefferson Country Club at Harbor Hills is a waterfront private country club offering tennis and golf set on a 170 acre property overlooking the Long Island Sound. One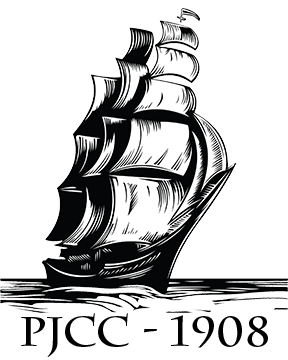 of the North Shore of Long Island's premier country clubs, the Port Jefferson Country Club features a championship length 18 hole golf course, 8 lighted Har-Tru tennis courts, a magnificent clubhouse with a full service restaurant, extensive catering and locker room facilities.
The Port Jefferson Country Club was established in 1908 on the North Shore of Long Island. On October 13, 1956, Harbor Hills Country Club golf course, designed by Alfred H. Tull, opened its 145 acre, 6,800 yard, Par 72 championship golf course. The current 18 hole course includes several holes from the Alexander Findlay and Devereux Emmet designs. The golf course is rich in tradition and history and is played competitively by its members on a daily basis.
Visit the Port Jefferson Country Club here.
East and West Beaches
Our East and West Beaches are over two miles of shoreline with parking facilities for Village residents, offering fishing, sunbathing or just strolling on the sand. The beach includes an area for picnic tables, a swing set play area, and staffed facilities for safety and enjoyment. Beaches are open from mid-June until Labor Day, with lifeguards on duty from 10:00 AM until 6:00 PM, daily.
Mayor Jeanne Garant Harborfront Park
Fronting along the water is The Jeanne Garant Harborfront Park, home to our Village Center. The large grassy picnic areas are opened to the spectacular view of Port Jefferson Harbor. Landscaped walkways lead to the pier jetting 350 foot out onto the harbor. The children's play area includes a misting sprinkler along with several game and picnic tables.
Joe Erland Field Park
located on Caroline Ave. offers a lighted softball field and soccer park for all residents, who enjoy the many Youth and Adult programs offered by our recreational department.
Rocket Ship Park
Located in the heart of the downtown area is Clifton H. Lee Memorial Park, known as "Rocket Ship Park". Accessible from many points, the park has multiple swings and climbing equipment, a basketball court, three lighted tennis courts, and a large picnic area. The children's summer shows are held behind the little barn on the grassed area.
Spring St. Rec. Center
Formally known as "Port Jefferson Junior High School", is used for indoor recreation programs including basketball, volleyball and fitness programs.
Mill Creek
Enjoy a quiet stroll along the lighted Historical Walkway that follows Mill Creek behind Village Hall.
Beach Street Park
a passive play area on the West side of Port Jefferson Harbor.
Roosevelt Ave Park
Marks a quiet play lot within the Village.
Texaco Avenue Park
Located in the uptown area of Port Jefferson Village, Texaco Avenue Park offers play equipment and a picnic area with a half basketball court.
The Riviera in New York's Long Island, is a private residential community, surrounded by mature trees and high elevations–a few steps to a beautiful private beach with access to the calm, clear waters of the North Shore.
Riviera History
The Riviera community was constructed beginning in the late 1970's on a large wooded ridge overlooking Mount Sinai Harbor, known as "leather stocking woods". Ninety-five units, a pool and pool house were built over the next ten years. Designed in a California Contemporary style, the units were arranged in clusters of two, three and five per building.
Approximately half of the community is built on a ridge overlooking the harbor, with the other half arranged on three wooded cul de sacs. Each unit has either a one, or two car garage and all have driveways that will accommodate at least 2 automobiles. There are 11 different models, and during the twenty-five year life of the community several have been modified and enlarged, creating greater variation while maintaining the overall architectural style.
A central road, Lookout Ridge, connects the two entrances/exits and connects the interior roads. No home at the Riviera faces Lookout Ridge, which helps to maintain the privacy and beauty of the community.
The Riviera is comprised of resident seniors, couples, singles and families with children, both working and retired. Between one quarter and one half of the residents spend some or all of the winter in warmer climates during the winter months. We invite you to browse our website, explore and become more acquainted with the Riviera at Harbor Hills.